Though the temperatures outside may range from quite warm to very very hot, we love bringing the festive feel of a snowy White Christmas into our home during the holidays!

While most of us enjoy Australian summer foods for our festive meals, our decorations and scents are still reminiscent of snow, warm baked bikkies, gingerbread houses and pine scented Christmas trees.  It wouldn't be Christmas time for us without reindeer and shortbread!
We've put together a list of our favourite festive scents and essential oil blends for your oil burner or diffuser, scented pine cones, pot pourri, or any of your bath, body and candle wares for the festive season.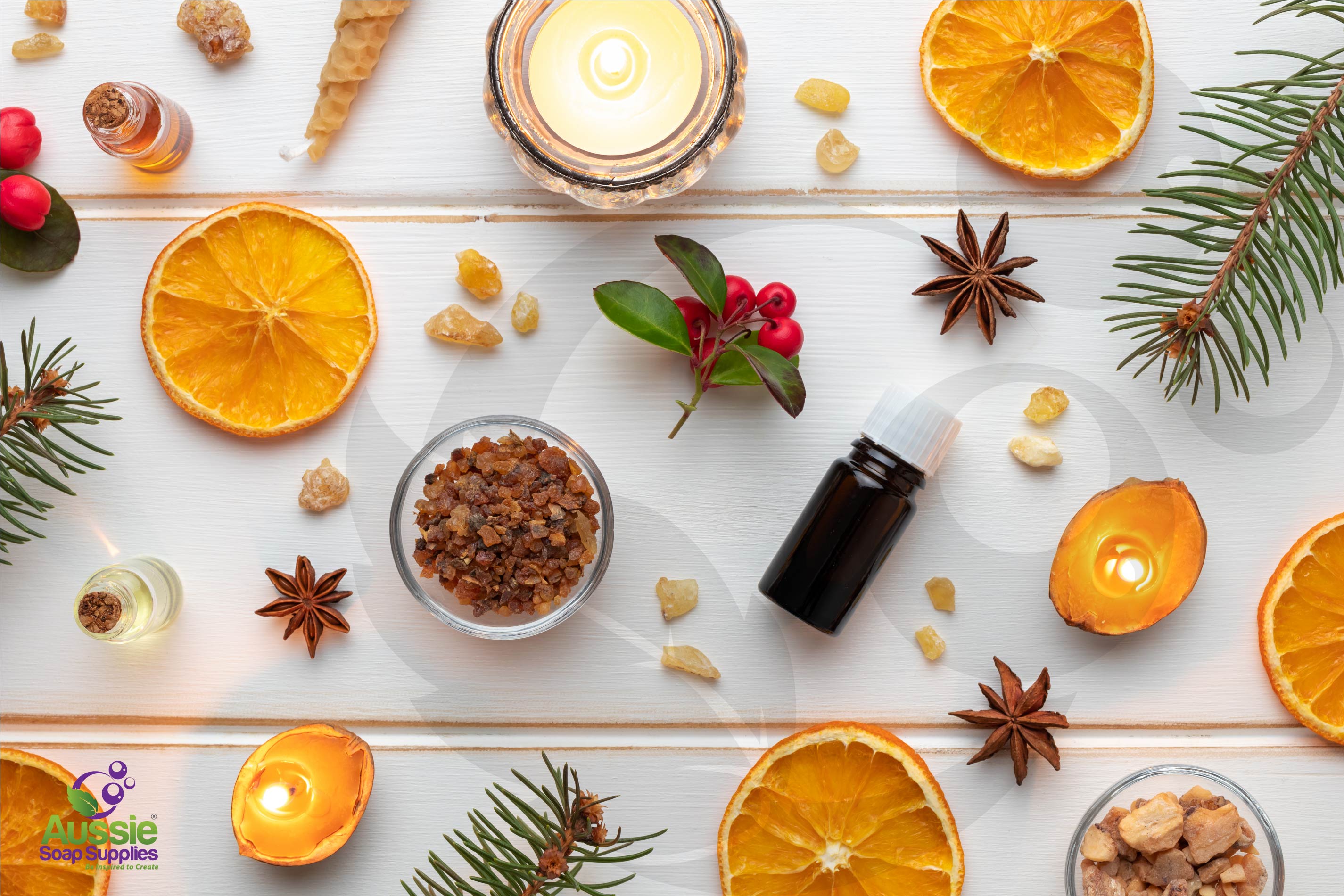 Seasonal Essential Oil Blend Recipes

What is a part?  It is just a unit of measure!
1 part can equal 1 drop, therefore 2 parts would be 2 drops
1 part can equate to 10g, therefore 2 parts would be 20g
1 part can equal 1ml, therefore 2 parts would be 2ml
Simmering Pot Pourri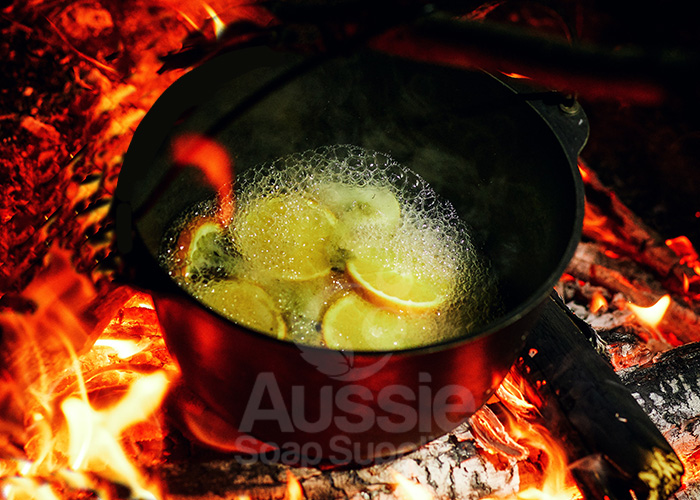 What you need:
4 Bay Leaves (fresh if possible)
1 ½ tablespoons Cloves (whole)
1 teaspoon Cloves (ground)
4 Cinnamon Sticks
½ teaspoon Nutmeg (ground)
2 Anise Star
1 whole Orange – just the peel
2 or 3 fresh Lemon slices
½ crisp Green Apple (optional)
900ml –  1 L Water
Saucepan or Crock Pot (it's HOT here in Australia at Christmas so though you could put this on the cook top, we much prefer the Crock Pot option which generates less heat overall).
Method:
Place all ingredients into the Crock Pot and turn on until the aroma is wafting through your kitchen and home.
Scent Suggestions
| Festive Scents | Summery Fragrances |
| --- | --- |
| | |
| | |
| | |
| | |
Check out the Christmas Category and Festive Formulary on our website for ideas and recipes to use the scent blends in to help get you underway for a soapy, handmade Christmas.