As well as our Solid Conditioner DIY Kit, we now offer a ready made, solid conditioner base that is as easy as melt and pour!
Stephenson's RSPO Mass Balance Solid Conditioner Base is the perfect base for creating an easy to use, ready to sell product.  Especially formulated using a natural emollient to condition the hair whilst shea butter and coconut oil provide nourishment to the hair.

Key Benefits and Ingredients
The SPC Solid Conditioner Base is vegetable based featuring shea butter and coconut oil.  The inclusion of Behentrimonium chloride helps condition the hair (this ingredient is also part of BTMS Conditioning Emulsifier).  It has RSPO MB Certification, which is a bonus in these difficult times for raw material supply.
The primary ingredients are Glyceryl Stearate, Behentrimonium Chloride, Shea Butter, Polyglyceryl-4 Oleate, Glyceryl Oleate and Coconut Oil.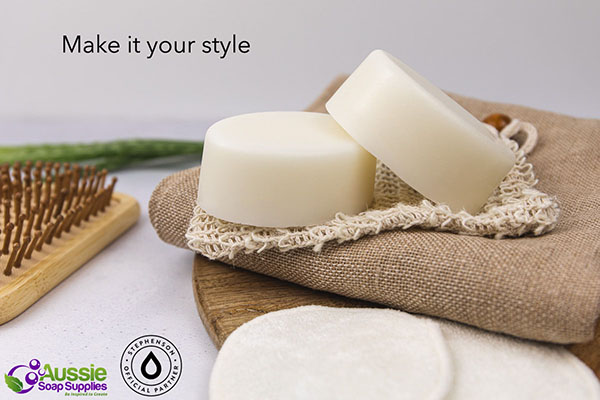 To Make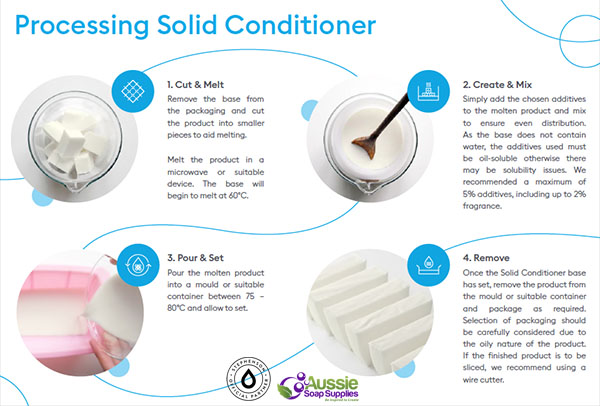 As with Melt & Pour Soap, you can add 0.5% – 2% Essential Oil or Fragrance Oil to the melted product as well as your preferred Botanical and Herbal Extracts.
Base is free from: Parabens, Mineral Oil, Phthalates, Formaldehyde, PEGs and it's also Gluten Free, Non-GMO, Cruelty Free ~ No Animal Testing ~ Suitable for Vegans.
Download the manufacturer's Usage and Info Guide here.