As I thought about the approach of the 30 year anniversary since I began making Cold Process Soap, it seemed the right time to begin formulating our own line of specialty Artisan Fragrances.  I used the highest quality Bramble Berry Fragrances since before we began supplying ingredients to soapers in 2002.  It was then a natural progression to request to represent Bramble Berry in Australia as we were so impressed with their products.
As most Cold Process Soapers know, not all fragrances will excel in Cold Process Soap, and though this still holds a huge place in my creative heart, we wanted Bath Bomb, Scrub and Lotion crafters to have some amazing new scents too!  We also wanted to shift our focus to Australian made, and so we decided to launch our own range with ten amazing fragrances, and lots more in production.  We are kicking off our range with a gorgeous, unisex signature scent including our surname (Birch) – Birchwood (Special Edition).  If you love woody, base notes, this oud version is wonderful!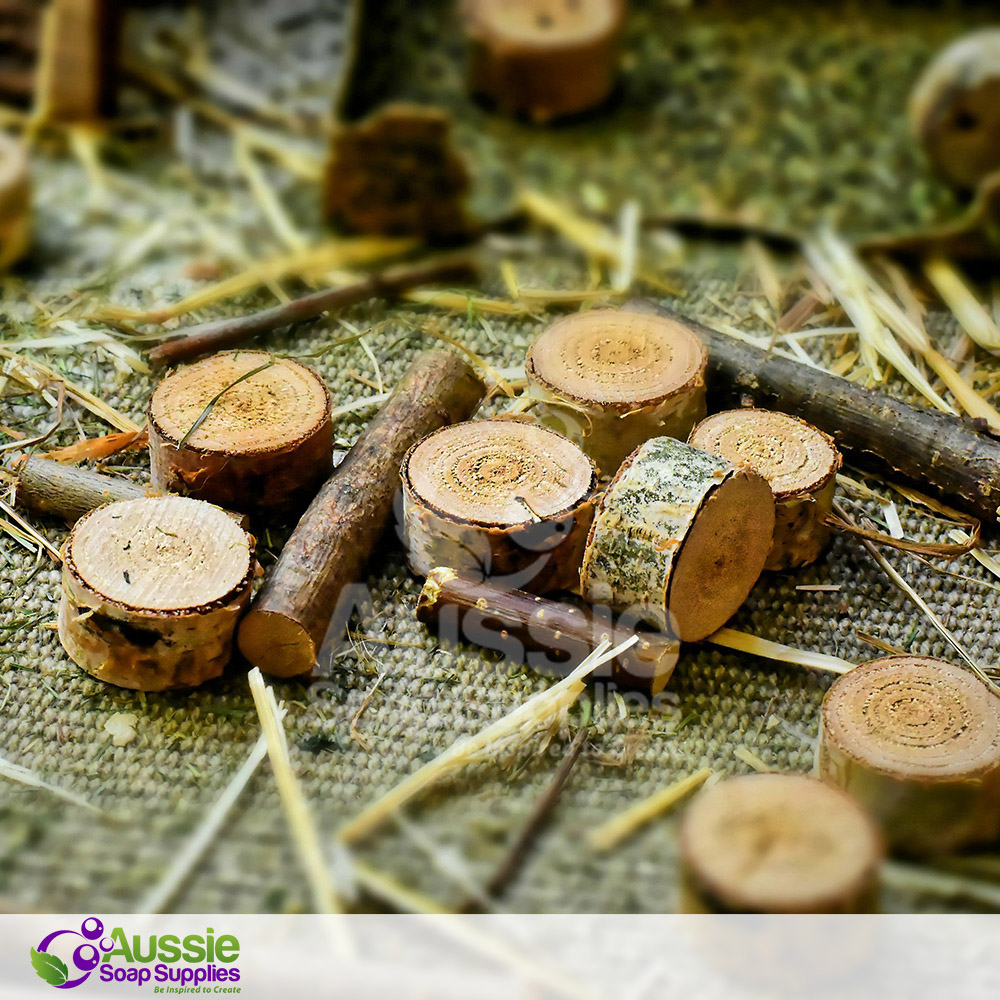 What hasn't changed is the quality and the way we select and pack our fragrances.  We have never packed our Fragrances or Essential Oils in any kind of plastic for regular sizes, it just isn't suitable, and this hasn't changed either!  The only exception is special request HDPE 500ml bottles and 2.4kg pouches for remote distance freight savings, and we recommend these packs are always transferred to glass for storage as it arrives.
In order to provide you with the most usage information we can, testing is of course essential!  As Cold Process Soap is the most challenging product to formulate for fragrance, it is the area where our main testing is undertaken.  Acceleration, discolouration, ricing and scent hold are of course very important.  Not all fragrances that are vanillin or amber free are non-discolouring, there are many ingredients than can discolour, but those two are the main culprits.  However, some fragrances that rice or accelerate trace are just so worth having in your fragrance arsenal, they really are!  So you don't waste your time and money, check the website first – we tell you what to expect before you purchase the fragrance!
We have a lot of information on the main listing of the fragrances, but there is also usage info on the Additional Information Tab too!
Each fragrance states whether it is a Bramble Berry or an Aussie Soap Supplies Artisan Fragrance – our fragrances also have a graphic with our logo on the bottom, so there is no confusion.
Fragrance Testing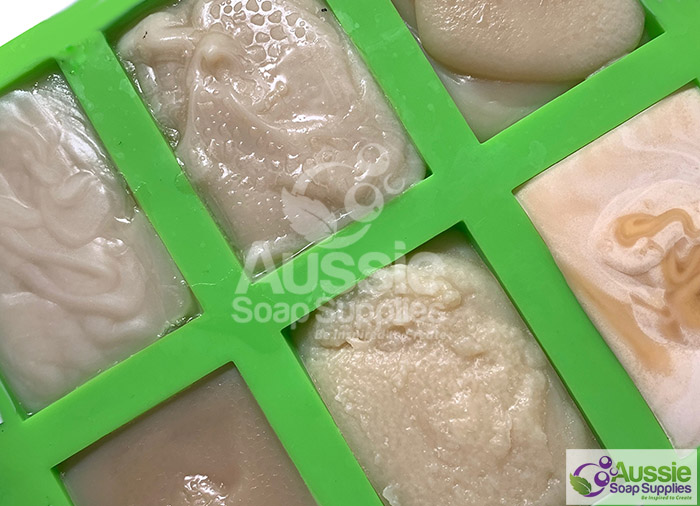 As you can see, Fragrance testing isn't really 'Insta-worthy', but it is so important and there is nothing like using an ingredient to learn about it.  We still recommend you trial fragrances in a small batch, as with all ingredients, to avoid any spoiled batches and ensure it gives the results you require.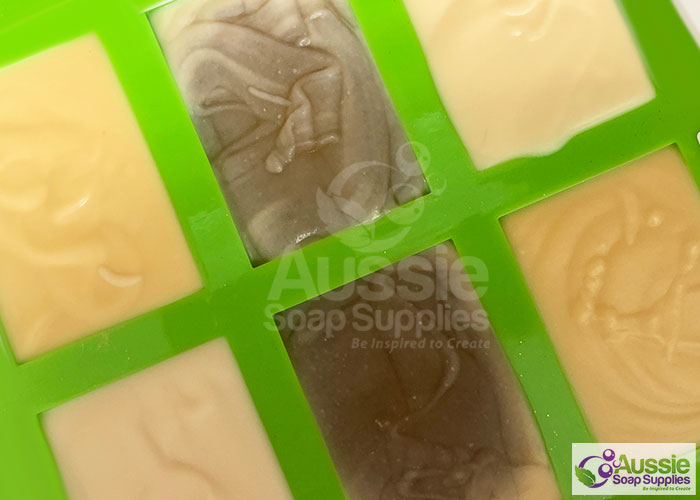 Super hot in the soap room, a mere 29°C the day we made this batch, soaps coming to gel with no insulation and minimum temps!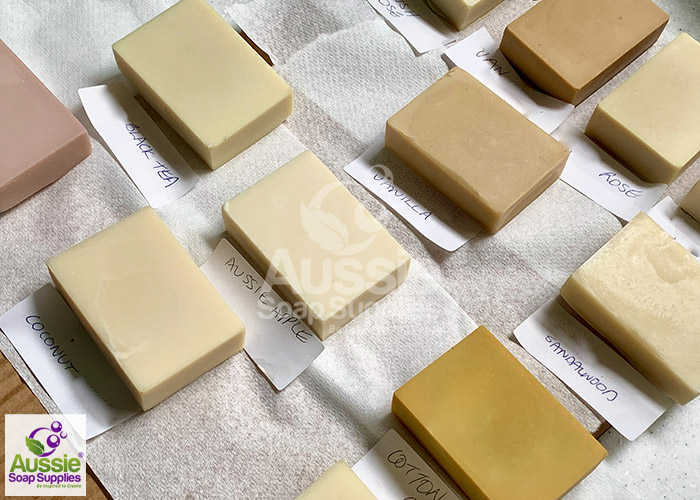 Fresh from the moulds, 48 hours old, and though few contain vanillin, you can see other factors come into play when looking at discolouration in Cold Process Soap.  You can see without using any colour at all, that you can create gorgeous neutral toned soaps!  Our website graphics showing discolouration are taken between 4 to 6 weeks to ensure there is plenty of time for that colour change to occur and develop over time.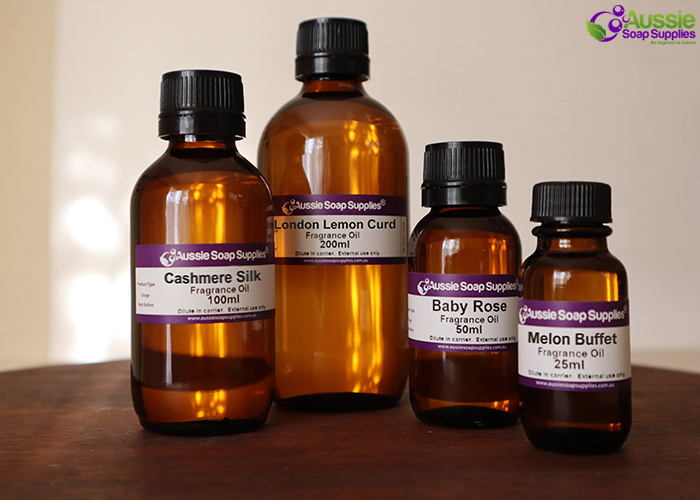 We are loving creating a range of fragrances that our customers have requested, and also those I have been longing to formulate for so long. Keep up to date for new releases on our social media pages!